We don't just research keywords.
We've redefined the entire SEO industry.
The following SEO case studies represent cases from various industries. All industries, brands and websites are different and may face very different challenges and needs. Use this page as a guide to the kinds of results that are possible given enough budget and resources.
Industry: Web Design & Marketing
Iguana Sage brought a design house into high SEO visibility from ground  zero. How? We provided SEO strategy consulting and expert SEO execution, both online and offline, to the CEO and his knowlegable agency team focused on publication layout design services
The Challenge: In May of 2018, the founder and CEO of a California-based magazine design startup needed to take his talented agency services into greater visibility. He had big plans for expanding the visibility of his services, as well as the services themselves, to include digital marketing services in addition to layout design and web design for magazines.
Insufficient Content: The site had content, but ultimately not enough to power sweeping signals and social had not been brought into play. 
Insufficient Research & Tagging: Additionally, they lacked the keyword research and meta tagging expertise at the time, but needed to move quickly through their paces to achieve higher visibility. 
Search Marketing: They also needed extensive copywriting and all the side-benefits of a healthy PayPerClick program to aid their SEO efforts and complete the marketing regimen. Additionally, they weren't tracking marketing goals toward achieving business goals.
The Solution: Our marketing strategist outlined the key assets the brand already had and expanded their potential for SEO relevance via a vastly expanded content strategy and technical SEO configuration that could automate as much of the content optimization process as possible. Our team executed SEO keyword research, funneling those keywords into the right kind of waterfall content approach for their niche, talking about the things that their audience needed to tap into from the top of funnel on down to the mid-funnel and bottom-funnel. Offsite signals from appropriate content curators and industry directories, as well as guest blog spots and partnering agreements resulted in a widening array of meaningful backlinks with a business-end benefit.
Results:
We achieved exceptional targeted traffic increases of over 600% monthly for the first 6 months, and over 1,000% in the first year.
Goal Completions rose by over 2,200% over a 12-month period.
The use of Schema markup, along with new content strategies, using ebooks, blog posts, guest blog posts, and Pinterest inforgraphics helped to achieve expanded coverage via featured SERPs.
One of our core strengths is our ability to help law offices promote their services locally. We understand that most law firms operate within a specific geographic area, and we know how to optimize their online presence to attract clients from that region. Our team has worked with law offices specializing in a variety of practice areas, including real estate, personal injury, disability claims, and tax law.
Industry: NYC Property Tax Law Office
CHALLENGE: A New York property law office specializing in tax law recently expanded to cover all major New York City boroughs while improving their NYC SERPs results. 
We conducted extensive research on the tax law landscape in the new city, identified the most relevant local directories and business listings, and optimized the firm's online presence accordingly.
RESULTS: Through on-page optimization and appropriate, best practices backlinking measures, the law office was able to establish a strong local presence across top 5 results for Manhattan tax property law SERPs and quickly attract more case leads from search queries for tax law services across all of New York City. They also saw a dramatic resulting increase in website traffic and leads from their target audience, which helped them grow their business and establish themselves as a trusted provider of property tax law services in the greater NYC area.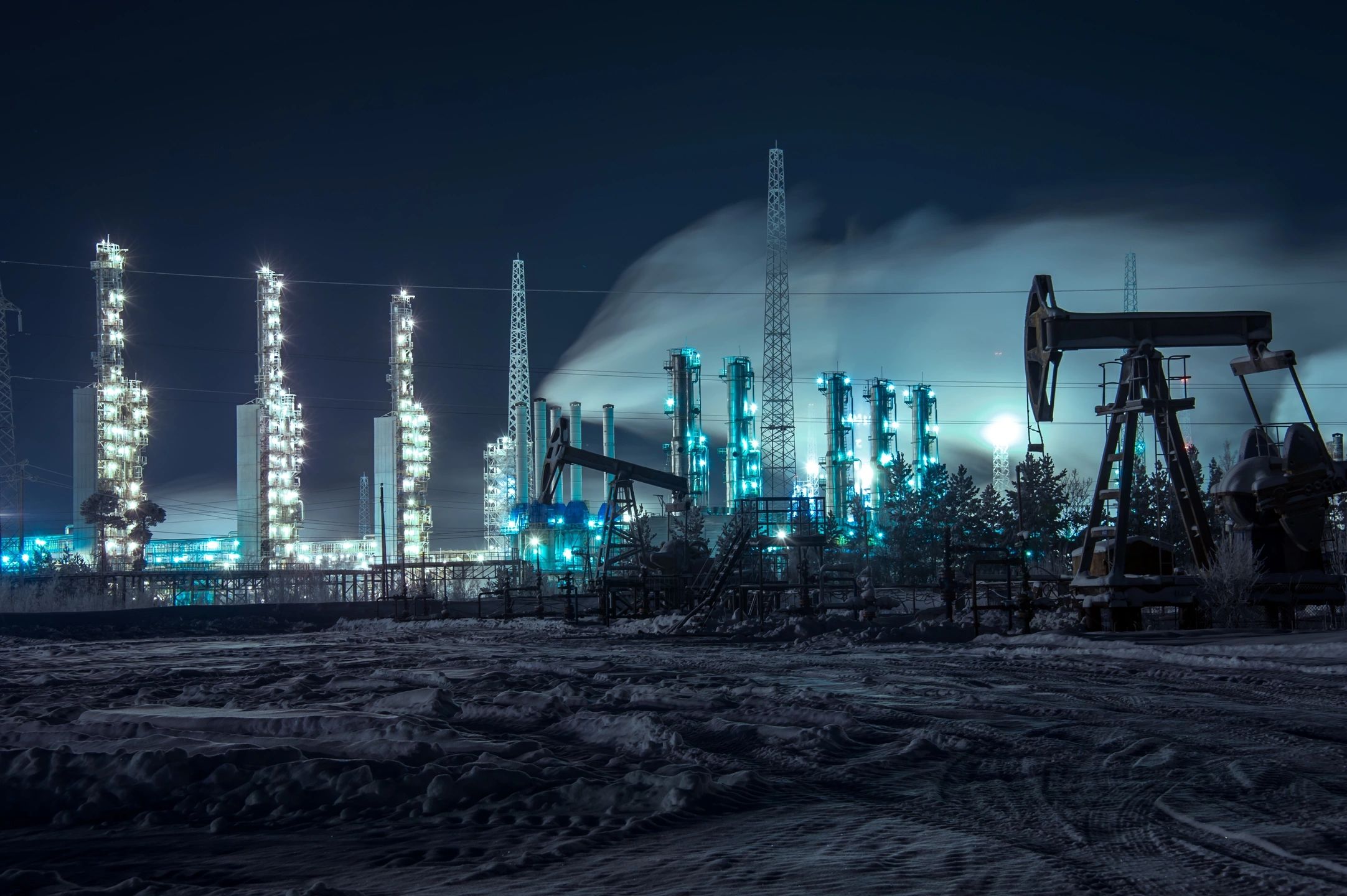 Industry: Energy
We helped bring a Fortune 5 corporation into the 21st Century of organic search. How? Our Founder, Mark Brimm, took Chevron Corporation into real-world SEO by adapting real-world internet SEO to their massive corporate intranet of operating companies, setting the standard for some time to come. Innovation is simply what we do. Chevron now has the researched capability to sell SEO services as part of their web design and communication functions to their operating companies sharing the same vast operational intranet.
The Challenge: In April of 2007, Chevron HQ in Houston, TX needed an SEO expert to lead research into how to bring SEO services to their vast corporate intranet. This would in turn allow the CBRES Web Services team to provide SEO services to their corporate intranet members, to facilitate better exchange of services and expertise. They also needed SES leadership for their summer SEO team. 
The Solution: Chevron hired our founder & Principal, Mark Brimm (then leading the agency under the former name of 123interface.com) as an on-site contractor consultant to provide both for a 3-month project. He worked with the search engineers at Chevron to come up with a series of workable hypotheses that were then tested and confirmed, with some algorithm changes being made over time to fit the working model.
The research on the intranet search engine resulted in a positive outcome with the team being empowered to provide SEO services to intranet members and help foster an inner digital economy at scale.
Their summer SEO team process was empowered with processes that would refine how they do SEO for their main website and as a service to their corporate intranet members in generations to come.
New methods of optimization for assets previously not optimized, such as for PDFs and videos, as well as stepped-up methods of optimizing images and pop-up style informational windows and FAQs allowed Chevron to stay ahead of the SEO and retain higher visibility for their content in the short-term.
Client: Veillon Business Consulting
Services Performed: SEO, Content Strategy, Analytics Optimization
From zero to top 5 positions for local relevant service terms via blogging and on-page with off-page optimization tactics. End results: a 75% rise in rankings in just a 3-Mo. Campaign without resorting to any of the worst of the SEO industry's tactics.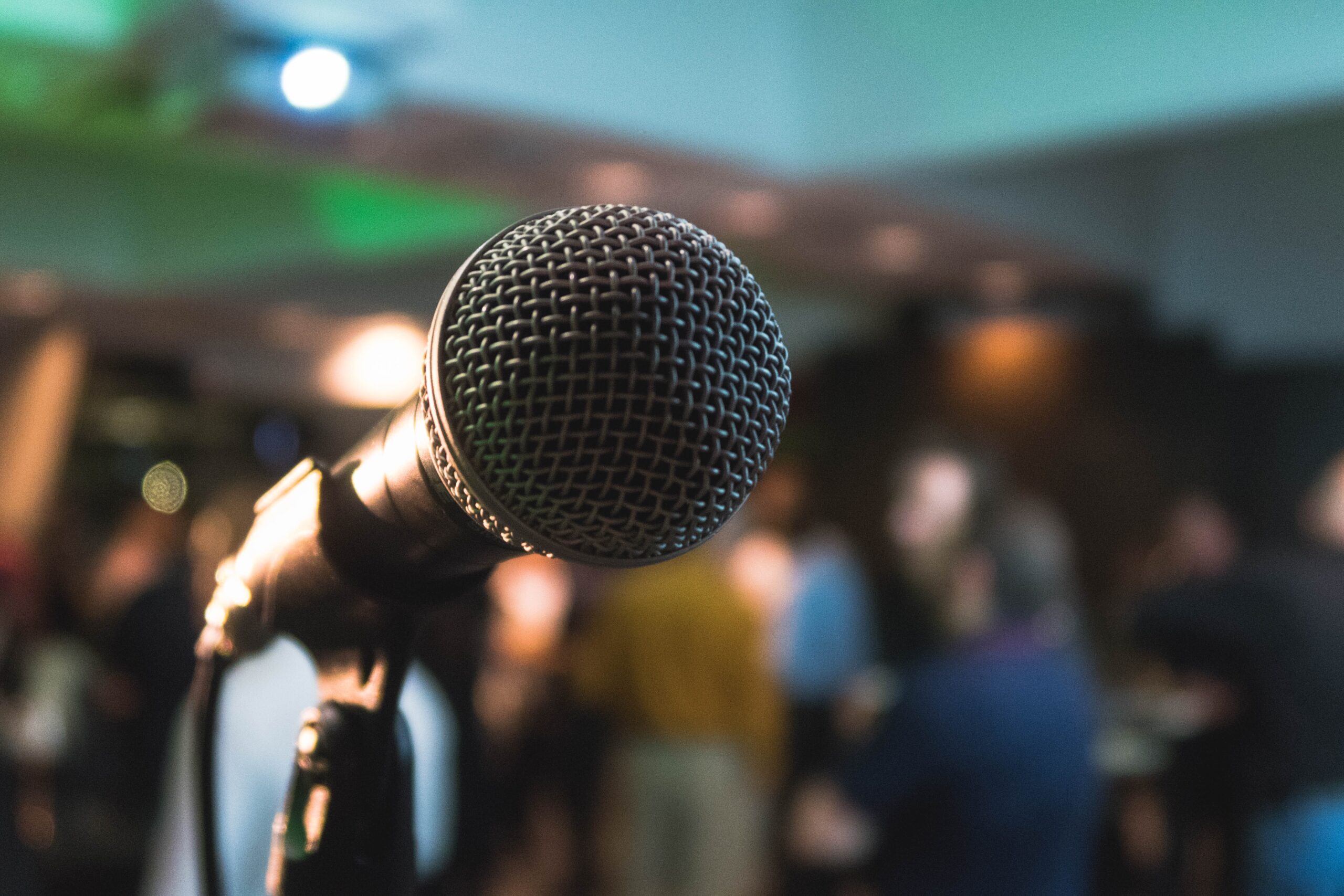 We Beat the White House !
Industry: Press Release Optimization
Unique Challenge: Beat the White House press team on Google News for their own press event!
Our release showed for the most obvious search terms at position #1 across Google and Yahoo News engines in 2009 for marketing partner, Heller Networks, in promoting National Recovery Day.
Industry: Ticketing
Unique Challenge: Bring startup ticketing website, MyTicketIn .com, into neck and neck competition with the biggest companies in the game… without even a level playing field.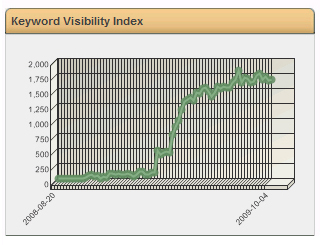 See figure above: From zero competitive terms ranked to over 1700 competitive terms ranked for one of the most competitive B2C industries online. Figure below: 64 Top 10 positions were achieved by the end of a 1-yr contract, with 38 of those stabilizing within the Top 5, and 13 competitive medium-length, specific local events and several general, top-competive concert terms ranking at position #1.
Their SEO Cinderella Story The client began this journey with a site that was limited from the outset by technical factors like an unoptimized dynamic page generation system. The platform disallowed many of the basic requirements for proper optimization, such as freedom to create content properly named. How can such a limited platform attempt to break into the open Top10 with the heavyweights? By committing to a Platinum level campaign, using our White Hat methods, the client enabled his site to be brought up from the several hundreds results below the surface up into the Top 10 and Top 5 results on the most competitive local/national terms they targeted, with 13 competitive keywords at position #1.
Common SEO FAQ
Help users search more about your sites and Increase your site ranking. 
"I already have a site at #1 in my industry. Can you get me multiple positions using another site or profile on the same Top10 Results page?"
Our answer: Often times, yes, there are numerous white hat SEO opportunities to legitimately promote a brand, and even from the same domain and product/service, all on the first page results alongside others from the same domain. It's normally a competitive arena open to whomever has the most winning white-hat strategies at their command, the nature of the competition, and the industry.
HOW DO WE DO IT?
Obviously, no one can control search engines, and no one has the ultimate authority to make ranking promises.
Iguana Sage consistently improves search visibility with proven SEO best practices.
How? We carefully measure the competition for the keywords we want for our clients, we scrutinize the competitor niche and the tactics they employ within your industry, determine their shortcomings, and then we adjust our strategy to highlight your strengths where competitors fall short. We start with a complete, big-picture focus, and then we tailor our approach to fit the actual need, eliminating excess overhead for the client in the process. Our approach is elastic, not exaggerated, and conforms to the situation via effective, White Hat SEO and content strategy best practices that fit in with the "digital transformation" Web of the 2020s. TURNKEY SEO SOLUTIONS AVAILABLE