Need Search Engine Optimization for Houston, TX?
Search Engine Optimization for Houston, TX is not entirely different from local SEO for other cities (outside of knowing which area local linking sites actually drive the most traffic), but there can be differences both for content and social sharing that also depend on the industry. When it comes to expert tips on promoting Houston-specific brands, our agency has had considerable experience going back to 2005, while our national experience goes back prior to 2001 (our founder goes all the way to 1991-92, the year the Internet actually broke as a phenomenon).
Since then, we've not surprisingly often been the SEO "power behind the throne" for much of local agency SEO in Houston, as well as for agencies in Mountain View, Shanghai, New York, Boston, L.A., and many smaller cities.  Oil and Gas, of course, are a key factor in the Houston economy, but it's the adjacent industries (construction, drill bits, machinery and manufacturing software that make up most of the websites seeking to optimize their website content for search engines (both on-site and off-site).
What are key factors that most impact Houston SEO today?
For one, page UX (or user experience) is a huge contemporary SEO ranking factor,  and one containing many crucial sub-factors, including:
Global navigation
Keyword density
Cross-linking
Effective calls to action
Clear-cut lead nurturing funnels
Bounce rate
Inbound links
Many may be surprised that bounce rate or a even faulty call to action could actually be hurting their rankings in search engines. Studies show, however, that such UX factors have been impacting otherwise (previously) well-trafficked websites for a very long time now, typically lowering rankings considerably as a result.
How should you plan inbound links?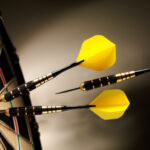 You can indeed plan them, not just in terms of how your arrange sharing opportunities, but in how you launch and signal to others that you want their support. If, however, you're simply buying links with keywords loaded into the anchor text, you're going to hit a brick wall. Today's algorithms are intelligent enough to detect when websites are going too far to try to boost page or domain authority with a handful of links. And while you might get away with that for smaller sites with less competition, big competition sites will not benefit as easily from this worn-out and spammy tactic.
Is it true that maps results can be optimized?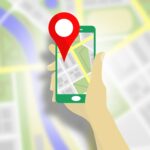 Yes. It's also true that many businesses dominate the keyword selection process without having done their homework in terms of thorough and professional-quality keyword research. Moreover, these results can be linked to if done reasonably (some people just hate that word, "reasonable" right? and it shows in everything they put out!).
What's the test of "good" Houston SEO?
Contrary to what you may have heard, good search engine optimization is supposed to work with your other digital marketing channels. Can you answer YES to the following questions about your current SEO?
Does it factor in your site UX?

Does it factor in lead funnels?

Does it find constructive ways to feed those lead funnels keyword-targeted traffic?

Does it bring in targeted, real, active traffic?

Does it effectively contribute to a balanced mix of ALL other digital mktg. channels?

Does it link up to real-world analytics?
If your current SEO efforts aren't allowing you to answer yes to these questions in your own case, you may need help from an experienced professional with a history in SEO–one who understands SEO's cycles of continuing evolution, not just the latest short-lived hacks.
Need Search Engine Optimization for Houston, TX?
Reach out below: